New ChIPs Chapter Offers Opportunities for Twin Cities Women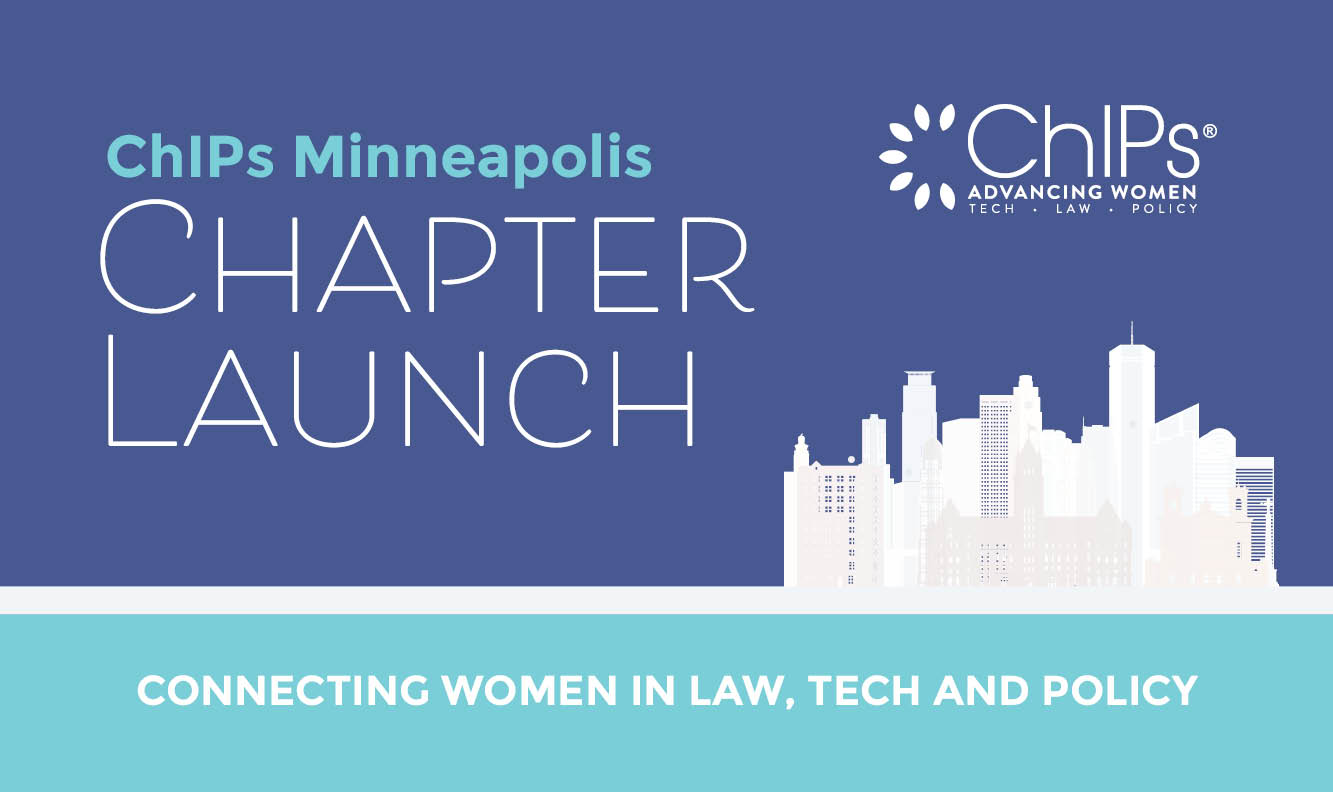 Twin Cities women in technology, law and policy now have a new opportunity to connect.
ChIPs (an abbreviation for "chiefs in intellectual property") has launched a Minneapolis chapter – and on August 13, members celebrated with a launch party at the Walker Art Center. Attendees enjoyed an exhibit tour and a mini-golf course, as well as hors d'oeuvres and beverages. They also took in a beautiful rooftop view of downtown Minneapolis. Schwegman Lundberg & Woessner co-hosted the launch event with Gray Plant Mooty.

Group photo on the Walker Art Center rooftop
ChIPs has chapters in London and across the United States. Three thousand people strong, its goal is to "accelerate innovation through diversity of thought, participation and engagement."  ChIPs members work in government or the private sector, in the legal field or technology. Other ChIPs events worldwide have included a wine pairing event in Philadelphia and an Inaugural European brainstorming meeting in Paris.
The organization also has its eye on the future. ChIPs ALI (Advocates, Leaders and Innovators) youth leadership programs in some cities help girls learn from legal, government and private sector leaders. The Next Gen Summit has programming for women who are in their initial 15 years after becoming lawyers. And, the Rachel Krevans Scholarship helps support a female law student who is in at least her third year of study and meets ChIPs' criteria.
Minneapolis Chapter ChIPs Board Members at launch party. From left to right: Kirsten Donaldson (co-chair) (Gray Plant Mooty), Robin Sannes (Dicke, Billig & Czaja), Alana Bergman (Medtronic), Theresa Stadheim (co-chair) (Schwegman Lundberg & Woessner), Hema Viswanathan (Sherwin-Williams).
The Minneapolis chapter of ChIPs provides women with an opportunity to meet other female leaders with similar goals. Schwegman Principal Theresa Stadheim explains, "ChIPs is a global organization with local chapters, so it has both an international feel and a local flavor. Joining ChIPs gives women the opportunity to network and connect. You might even influence policy on a national level." Theresa and Minneapolis co-chair Kirsten Donaldson of Gray Plant Mooty travel to Washington D.C. in September for the 2019 Global Summit. While in Washington, Kirsten and Theresa hope to meet with Minnesota representatives on the Hill to introduce them to ChIPs and to discuss some of the goals of ChIPs. 
Interested in joining ChIPs? The organization is open to both professionals and law students. Click here to learn more about membership.
Back to All News