Bulgari Wins at Beijing's Intellectual Property Court Invalidating Hijacker's Serpenti Snake Head Trademark
On April 1, 2021, the Beijing Intellectual Property Court announced a ruling in favor of Bulgari over a third party's trademark registration of Bulgari's Serpenti snake head design.  The Court found that Liu's registered Chinese trademark 15911982 for a snake head design infringed Bulgari's copyright in the design, reversing the China National Intellectual Property Administration's (CNIPA) earlier ruling.  This decision shows one useful approach to challenging trademark squatters and hijackers in China is to use copyright law when a design or logo is involved.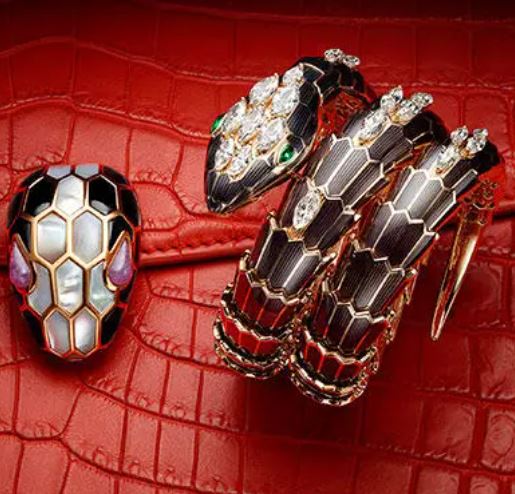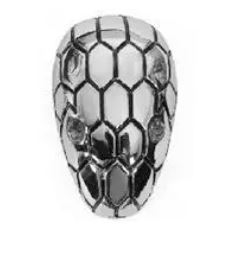 The Beijing Intellectual Property Court explained:
The works involved in the case claimed by Bulgari is a snake head graphic, which has certain aesthetic significance, and its expression has the required  originality in the legal sense that fine art works should possess, and belong to fine art works protected by China's copyright law.
The evidence in the case proves that Bulgari has shown the works involved in fashion magazines such as L'officiel, Hongxiu, Jiaren, ELLE World Fashion Clothing Court, Vogue Apparel and Beauty, and Harper's Bazaar since 2011. Publicity and promotion of the goods involved in the case, combined with its sales records of the goods since 2013, proves that Bulgari has legally enjoyed the copyright of the work involved in the case  before the disputed trademark application date.
The evidence in the case proves that Bulgari Company publicized and used the works involved in the case on bags and other commodities before the trademark application date, and the trademark registrant was also involved in bag sales. Accordingly, the business scope of both parties overlaps, so the registrant had the possibility of exposure to Bulgari's design.

Comparing the disputed trademark with the works involved, both are graphics based on snake heads, and they have similar expressions in terms of overall appearance, contours, basic graphic composition, and visual effects, and are substantially similar.

Therefore, Liu's registration of the disputed trademark violated Article 32 of the Trademark Law and CNIPA ruled incorrectly.
Accordingly, the Court ruled for Bulgari, reversing CNIPA.

Back to All Resources