Common Patent for European Union Adopted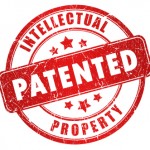 The European Union has finally decided to adopt a common patent that will be granted in three languages – English, French and German – but will cover all of the 27 EU countries. Note that there is not a perfect overlap with the 30 EPO contracting states, e.g., Turkey, Iceland and Albania are not yet members of the EU. A common EU patent has been debated and tabled since before I entered practice in 1981. Of course, this should permit a substantial savings in translations and "local" filing fees. When I worked at Kenyon & Kenyon in the early 80's there was considerable skepticism about new-fangled PCT applications, and many attorneys would not advise their clients to do other than file in individual "foreign countries", sometimes not even using the EPO (which only had ten member countries then, e.g., Spain, Norway and Finland had not joined, but you could file in Liechtenstein and Luxembourg). The new patent is planned to be available some time in 2014.
An update on this agreement can be found here.

Back to All Resources