Early PTAB Orders Demonstrate Differences Between AIA Patent Trials and District Court Trials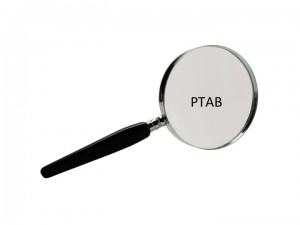 Patent practitioners are still absorbing some of the differences and advantages that are unique to litigation in the PTAB as opposed to district court litigation.  For example, PTAB proceedings only decide questions of validity and are not directed to rule on questions of infringement or damages, as is the practice in traditional litigation.  Another example is that PTAB trials require that the petitioner provide a lot of technical arguments and factual evidence in the original petition, as opposed to traditional litigation where parties make sure they have a good faith basis to sue and then rely on discovery to later develop the case.  Thus, a petition for review of patentability in PTAB practice is more akin to a summary judgment motion than a complaint in trial practice.  But a PTAB petition is still very different than a summary judgment motion.  And these differences can be exploited to more inexpensively and quickly resolve validity issues.
In considering summary judgment, a judge must decide if there is "no genuine dispute as to any material fact," as set forth in FRCP Rule 56.  In contrast, the technical patent judges on the Board can decide technical disputes instantly and can resolve disputes of technical and legal nature.  PTAB panels use their technical and patent law experience to quickly identify dispositive issues and focus the parties on how their respective positions are being viewed by the Board early in the proceedings.  This means that PTAB trials will put a premium on identification of technical defects in patents early in the proceedings, as opposed to traditional litigation approaches that favor discovery before attempting summary judgment or that shy away from summary judgment as a mechanism for resolution of complex technical disputes.
Examples of the Board's unique capabilities are already being demonstrated in recent orders.  For example, in an inter partes review by Chimei Innolux Corporation against Semiconductor Energy Laboratory Co.,Ltd. concerning U.S. Patent No. 8,068,204 (IPR2013-00068), the Board squarely addressed technical disputes between what the petition asserted versus what the patent owner's preliminary statement set forth when the Board decided to institute trial.
The Board took great care to understand and sift through extremely technical differences between the claimed subject matter and the prior art as it was characterized by the parties.  This is a highly complicated task, because the patent relates to improvements for substrate bonding and electrical connections in liquid-crystal displays and because the parties were advancing very technical arguments on both sides of the validity issue.  In this early order to institute trial the Board construed a phrase from the claims and used that construction to decide the merits of the positions taken by the petitioner and patent owner.  The Board then considered technical arguments made by both parties, such as whether a reference used in combination in an obviousness challenge teaches away from the combination (page 15), or whether it would have been obvious to employ a known (contact) structure (page 18).  The Board decided that certain arguments were not persuasive and used the order to focus the parties on the issues it ruled upon.  The following excerpt from pages 19-21 of the the order instituting trial demonstrates the attention to detail that the Board is devoting to these proceedings:
SEL responds that "[. . .] a person of ordinary skill in the art does not know whether an insulating film (first insulating film) is formed between the bottom layer of the first wiring line 127 (formed in the step of forming the scanning lines Yj) and the top layer of the first wiring line 127 (formed in the step of forming the data lines Xi)." (Prelim. Resp. 31.) According to SEL, Shiba's "'two-layered structure'" might be "sequentially stacked" without an insulating layer therebetween. (Id.) As noted, claim 31 requires such an intervening insulating layer.

SEL's argument is not persuasive. Shiba implies or suggests that the two wiring layers in the two-layered structure 127, formed in the same manner as the two-layered scanning and data lines as the quoted passage shows, have an insulating layer therebetween just like the scanning and data lines. [cite omitted]  [. . .  .]  Skilled artisans also would have understood that overlapping portions readily could have been "partially connected" together by known methods, including using a connecting hole through such an insulating layer. [cite omitted]

Because the two-layered structure in Shiba's lines 127 connect to pad 751, SEL maintains that under various hypothetical scenarios, pad 751 also must have a two-layered structure, and as such, with Sukegawa's transparent layer modified to be on Shiba's pad as CMI proposes in its ground of unpatentability, the pad structure would become a three-layered structure. . . .  SEL also argues that the Petition inconsistently conflates or interchanges Sukegawa's transparent layer and the top layer of Shiba's two-layered wiring structure 127, and thereby fails to show how the combination renders obvious the external connection line and transparent conductive film as recited in claims 31 and 54. (See Prelim. Resp. 25-26.)
It is clear from the analysis set forth by the Board that it is not afraid to weigh in on very technical issues and clarify how it perceives the arguments.  Of course, the preliminary response by the patent owner is considered a first initial response and is not a comprehensive response with evidence.  Therefore, the Board's institution of trial is based on limited argument and is well before the patent owner has had an opportunity to fully respond.  But this process focuses the parties on issues that the Board (at least initially) perceives to be negative to the patent.  It is a preliminary ruling on the disputed issues by the Board that will shape discovery to come, as opposed to traditional litigation where discovery often leads and shapes the issues brought before the court.
Parties who believe that an asserted patent has validity issues may find it difficult to challenge disputed technical issues in summary judgment motion practice.  Validity issues are frequently accompanied with fact questions and in litigation there is a clear and convincing standard for invalidity that makes it hard to prove invalidity.  And it is unlikely that counsel will recommend a motion for summary judgment before conducting at least some discovery.  In contrast, in patent reviews and reexaminations the burden of proof is based on a preponderance of the evidence and can be done without discovery.  Given the different standards and the costs of e-discovery, there are significant advantages to the PTAB patent review option for defendants with genuine validity arguments.  But one must be careful to choose the PTAB trial option carefully to avoid estoppel should the proceeding not result in destruction of the relevant patent claims.

Back to All Resources