Joinder in Patent Office Proceedings Clarified by PTAB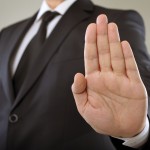 Several posts ago we explored how the Board perceived joinder of a subsequent petition filed by a petitioner to an ongoing proceeding.  A recent ruling by the Patent Trial and Appeal Board (PTAB) clarifies how the Board views joinder of new parties to pending post-grant proceedings.  U.S. Bancorp filed a covered business method petition on March 29, 2013 to challenge the validity of U.S. Patent 6,625,582, owned by Retirement Capital Access Management Company LLC (Retirement Capital).  After filing that petition, and before a preliminary patent owner response was filed by Retirement Capital, U.S. Bancorp requested permission to file a motion for joinder of additional parties to that proceeding (CBM2013-00014).  According to U.S. Bancorp, after its petition was filed, two additional parties in related lawsuits pending in Delaware wished to join the case as petitioners and real parties-in-interest.
The Board identified this request as a case of first impression, because in no other prior proceeding had a party to the proceeding requested joinder of other new parties post-petition.  The PTAB distinguished one other example provided by U.S. Bancorp, because in that proceeding (CBM2013-00005) the parties were all petitioners at the time of filing the petition.
The PTAB denied authorization for U.S. Bancorp to file its motion to join these parties, stating:
The statutory framework provided by Congress thus contemplates the situation where a party might wish to join an additional petition with an already instituted proceeding, and provides a way for that party to do so. The statute requires the filing of "more than 1" petition for joinder to take place. Furthermore, the statute requires that the additional petition "warrants the institution of a . . . review." The corresponding USPTO regulation similarly specifies that "[j]oinder may be requested by a patent owner or petitioner." 37 C.F.R. § 42.222(b) (emphasis added). Thus the statute and corresponding regulation are directed to joining of proceedings not parties.
(CBM2013-00014, Order of June 5, 2013 at p. 3.)
One takeaway from this decision is that to join parties to an existing proceeding it may be necessary to file additional petition(s) with a request for joinder.  The request for joinder may be made as a motion under 37 C.F.R. § 42.22 pursuant to 37 C.F.R. § 42.122(b) for inter partes review or pursuant to 37 C.F.R. § 42.222(b) for post-grant reviews and covered business method reviews.

Back to All Resources