Lockwood Cert Petition Seeks Clarification of Redress for Alleged "Sham" Reexamination Request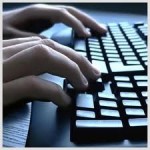 In a Petition for Writ of Certiorari dated April 28, 2011, inventor Lawrence B. Lockwood and his company, PanIP, LLC, requested review of the judgment of the Federal Circuit denying its petition for rehearing and rehearing en banc.  (The underlying order of the Court of Appeals was issued Nov. 15, 2010, and is reprinted at Lockwood v. Sheppard, Mullin, Richter & Hampton, LLC, No. 2010-1189, 2010 WL 4721220 (Fed. Cir. Nov. 15, 2010).)
Mr. Lockwood alleges that the Sheppard, Mullin firm and certain individual attorneys "initiated without a reasonable basis, in a fraudulent and deceptive manner, and with the aim of depriving [Lockwood], the patent holder and an inventor of computerized sales systems, of his right to enjoy the fruits of two of his patents."  Mr. Lockwood formed PanIP, LLC, and exclusively licensed his patent portfolio to it.  By May 2003, PanIP had entered into "licensing relationships with over twenty-five companies, headquartered in fifteen different states, and was in negotiation with many others."
Mr. Lockwood alleges that respondents "filed the alleged sham and deceptive [reexamination] petitions with the aim of depriving [Lockwood] of his right to enjoy the fruits of his patents."  Mr. Lockwood alleges certain misrepresentations of 'prior art' references, such as a manual that he claims was not prior art because it was "an unpublished, confidential manual dated well after the date at which it might have been available as prior art to the '319 Patent under any reasonable construction of federal patent law."
Mr. Lockwood further maintains that the alleged sham reexamination requests resulted in reexaminations which hampered his ability to "license, sell or enforce his property rights during a key period of extreme market growth in electronic commerce."  He ultimately dropped his licensing program to defend his patents.
Mr. Lockwood ultimately prevailed in the reexamination when his patents were confirmed some four years after the initial reexamination request.  In 2009, he filed suit in U.S. District Court for the Central District of California, asserting state law claims of malicious prosecution, fraud and interference with prospective economic advantage, based on U.S.C. 1338 (after the California Court of Appeal earlier dismissed those claims for lack of jurisdiction and holding that the claims are subject to the exclusive jurisdiction of the federal courts due to substantial issues of patent law).  Shortly after he filed and "without opportunity for oral argument or any discovery or other proceedings on the merits," the district court granted Sheppard, Mullin's (defendants') Motion to Dismiss, with prejudice under Fed. R. Civ. P. 12(b)(6).  Among other things, a preemption argument was successfully argued by the law firm.
Mr. Lockwood appealed the preemption holding to the Federal Circuit and oral argument was held on November 4, 2010, but the Federal Circuit affirmed the district court without an opinion in a per curiam order.  The Federal Circuit also denied Lockwood's petition for rehearing and rehearing en banc on January 28, 2011. 
This petition for certiorari to the Supreme Court followed.  It requests that the Supreme Court : (1) resolve a split among circuit courts regarding the limits of federal preemption of state laws protecting against harm involving misconduct before federal agencies; (2) decide whether preemption doctrine based on "fraud on the agency" should apply to the U.S. patent system, thereby allowing state law claims where they present no obstacle to congressional intent and their is no existing federal remedy for the harm addressed by the state law claim; and (3) in the alternative, to vacate the lower court's decision and remand to the Federal Circuit for reconsideration supported by an opinion.
This petition presents one party's serious questions about the patent reexamination system and about preemption.  However, I must admit that it is impossible for me to assess the accuracy of the allegations based on this petition and without a great deal more information.  It will be interesting to see what action the Supreme Court decides to take based on this petition.
I want to thank Mr. Raymond A. Mercado, a doctorial student in political science at Duke University, for bringing this case and petition to our attention.

Back to All Resources