New Balance Scores Chinese Unfair Competition Victory Against New Barlun
On April 16, 2020, the Shanghai Pudong New District People's Court ruled for New Balance Trading (China) Co., Ltd. (新百伦贸易(中国)有限公司, hereinafter New Balance) against Niu Ba Lun (China) Co., Ltd. (纽巴伦(中国)有限公司, hereinafter, New Barlun), awarding 10.8 million RMB (about $1.53 million USD) for unfair competition.
Fujian-based New Barlun is an athletic apparel and shoe manufacturer having a slanted N logo on their products. Both products and logo are similar to New Balance's. Massachusetts-based New Balance Athletics, Inc. is an American athletic apparel and shoe company  founded in 1906 with annual revenue of $4.1 billion.  New Balance is a Chinese subsidiary of the the U.S. company. New Balance argued the continued use of the New Barlun logo, which is extremely similar in appearance and placement on athletic shoes, was unfair competition, leading to a loss to New Balance in reputation and goodwill.

New Barlun argued in defense that is had a trademark on it's logo and therefore was entitled to use it.  Specifically, New Barlun is the owner of Chinese trademark 4236766.  New Balance also has a Chinese trademark on its logo.

The Shanghai Pudong Court held that, through long-term publicity and repeated use,  the relevant public has sufficiently associated the products decorated with N letters on both sides of the athletic shoes with the "New Balance," so that the logo has become a source of identification. The distinctive feature, such as the N letter decoration on  the shoe has achieved the status of "commodity decoration with certain influence." Judging from relevant publicity reports, judicial judgments, etc., the logo had formed a "have a certain impact" before the date of the defendant's No. 4236766 registered trademark application date.
The exclusive right to use a registered trademark is obtained through an administrative authorization process at the Chinese Trademark Office. "Commodity decoration with certain influence" is a civil right protected by the Unfair Competition law by acknowledging its de facto existence. The two are separate types of intellectual property rights with different scopes and durations.  While the current action may cause both trademark infringement and unfair competition at the same time, they are different legal causes of action and the right holder can clearly choose which claim(s) to pursue.
The Court went on to say, when dealing with conflicts between different market entities based on trademarks or decoration and other signs, they should follow the principle of good faith, not only to protect prior rights and interests, but also to prevent market confusion. The New Barlun logo is similar to New Balance's logo, causing confusion. Even if the logo is a registered trademark, it violates the principle of good faith due to its infringement on the previous rights and interests.
As a competitor in the same industry, New Barlun still uses the similar logo on the same position of the similar goods it produces when it knows that the N letter logo on both sides of the plaintiff's shoes has a certain influence, which reduces the plaintiff's goodwill and causes market confusion.  This causes consumers to confuse and misidentify the source of the goods, which violates the principles of good faith and recognized business ethics and constitutes unfair competition.
Accordingly, the Court issued an injunction to stop further unfair competition, awarded 10 million RMB in damages and another 800,000 RMB for rights enforcement.  As of April 17, 2020, New Barlun continues to use the logo on its website.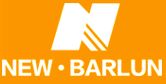 Back to All Resources