Sandoz Launches First Biosimilar Drug in U.S.
A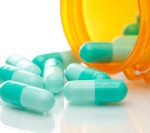 new chapter in the generics/innovator wars began Thursday as Sandoz, Novartis' generics division launched its Neupogen biosimilar, Zarxio, in the U.S. at about a 15-30% discount from the price of Neupogen. While biosimilars have been marketed in Europe since 2006, Congress established the regulatory framework for biosimilar drugs in the US in 2010, with the passage of "Obamacare." Neupogen has been on the market for more than 20 years.
The Affordable Care Act outlined detailed regulations for interactions between the holder of the original license (the "Reference Product Sponsor" (RPS))  and the biosimilar applicant, which involved the exchange of patent and other information on a timetable that was soon called the "Patent Dance." While, early in the process, the biosimilar applicant is required to provide its application, including manufacturing information to the RPS, and the RPS is supposed to provide information on relevant patents, Sandoz successfully argued that the Patent Dance was optional and Amgen is appealing this point.
Experts note that this is essentially an "at risk launch," since Amgen. or third parties. may have patents that are infringed by Sandoz at some point in their manufacturing process. However, Amgen may have few patents to assert at this point. Sandoz obtained approved of Zarxio as a biosimilar, since it is not identical to Neupogen on the molecular level. Designation of Zarxio as a legally interchangeable drug could further increase its projected sales.

Back to All Resources