Shanghai Police Announce Arrests in Hasbro Transformers Criminal Copyright Case
Shanghai may be becoming the venue of choice for criminal prosecution of intellectual property infringement.  On July 23, 2020, the Shanghai Public Security Bureau announced the arrest of several individuals affiliated with the Wei Jiang Company ("威将") for criminal copyright infringement of Hasbro's Transformers toys.  The alleged sales volume of infringing goods was over 100 million RMB (~$14 million USD)  and more than 30,000 imitation products and parts were seized.  This follows the recent announcement of the conviction of Dyson trademark infringers.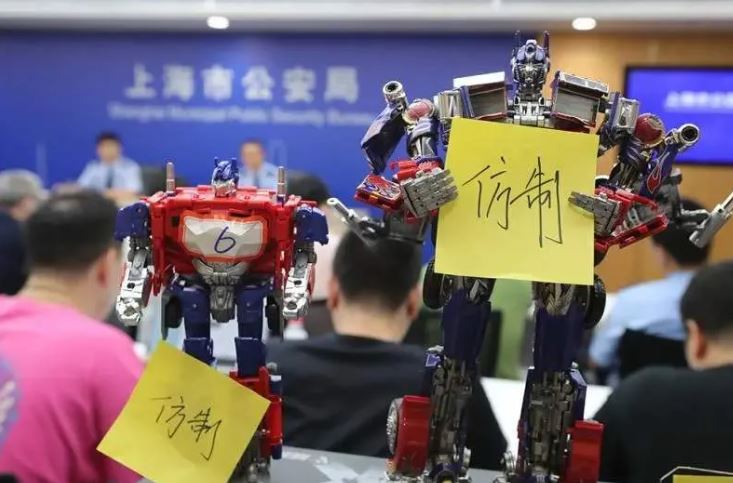 In April 2019, Hasbro Trading (China) Co., Ltd.  reported to the Hongkou Branch of the Shanghai Public Security Bureau that someone copied the Transformers toys produced by its company and sold them through online e-commerce platforms. 
After preliminary investigation, the reported infringing toys were determined to be manufactured by a toy-making company named "Weijiang," whose main products were various model toys and had stores on major online e-commerce platforms. After comparing several transformative toys sold by the company with the same Transformers toys of Hasbro, the police found that the products of the two companies were only different in size while the structures and parts were very similar.
Further investigation found Weijiang Company's  factory in Shantou, Guangdong  covering an area of ​​about 8,300 square meters with more than 130 workers manufacturing toys every day. There were 8 production lines operating simultaneously. The average daily shipment volume is about 1,500 toys, which were shipped throughout the country.
The Weijiang Company was mainly managed by Li, the factory director Zhang, and the designer Qu, while the design drawings used for manufacturing were mainly provided by An, who is in charge of another design company in Shanghai.
In early June 2020, the Hongkou police carried out arrest operations in Guangdong and Shanghai simultaneously and successfully arrested five criminal suspects including Li, Zhang and An on charges of criminal copyright infringement.
A trial date has not been announced.

Back to All Resources