Shell Awarded 5.5 Million RMB in Chinese Trademark Infringement Case
On January 21, 2021, the Beijing Intellectual Property Court announced the awarding of 5.5 Million RMB (~$851 thousand USD) in damages and expenses to Shell International and Shell China for trademark infringement regarding automobile lubricants. The Court also awarded an injunction against the 5 defendants:  corporations North Shell Company (北壳公司), Jianchi Company (剑驰公司) , Annaichi Company (安耐驰公司), and persons Wang and Song.
Shell International owns trademarks including "壳牌", "SHELL", "喜力" and "HELIX" in class 4 for lubricants and licensed Shell China to use the trademarks. The plaintiffs alleged that the defendants jointly produced and sold lubricant products that infringed the plaintiff's trademark rights without the permission of the trademark registrant and requested 50 million RMB in damages and 1 million RMB in expenses.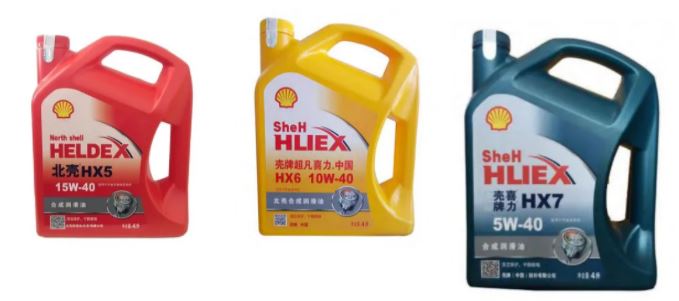 The Court stated that as the infringement occurred both before and after the newly amended trademark law went into effect, the newly amended trademark law would control, which allows for higher damages.
The defendants North Shell Company and Jianchi Company were found to infringe for producing and selling infringing products with marks likely to confusion.  For example, HLIEX instead of HELIX and SheH instead of Shell along with the Shell logo as seen above.
The Court also stated there was joint infringement. The defendant Wang and the defendant Song are married, and they invested in the establishment of the defendant Annaichi Company, serving as legal representative and supervisor respectively. At the same time, the defendant Wang was the legal representative of the Defendant North Shell Company, and the legal representative and shareholder of the Defendant Jianchi Company. The defendant Song is a 90% shareholder of the defendant North Shell Company.
Based on the above facts, it can be seen that Wang and Song are the actual controllers of the corporate defendants. They have control with regard to the production and sale of the alleged infringing lubricant products. The two persons know of and directly participated in the production and sales of the alleged infringing lubricant products.  Therefore, it must be determined that they have jointly committed the infringement of the plaintiff's exclusive right to use the registered trademarks and should bear joint liability. 
In addition, the defendant Annaichi and the defendant Song provided accounts to collect payment, and the Annaichi registered trademarks similar to the plaintiff's trademark and permitted other defendants to use them, which constituted assistance in the production and sale of lubricants for trademark infringement. Therefore, defendants Annaichi , Wang and Song should bear joint liability with defendants North Shell and Jianchi.
In terms of damages, as the plaintiffs did not provide evidence to prove its economic loss nor defendants' gains, the Court awarded 5 million RMB (the maximum statutory damages allowed in the amended trademark law) instead of 50 million RMB as requested.
The case is under appeal and as of the time of publication North Shell is continuing to use Shell International's trademarks on its website.

Back to All Resources