USPTO Institutes "QUICK PATH" IDS PILOT Program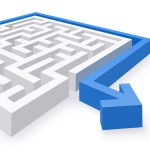 The USPTO has announced the implementation of a pilot program, effective from May 16th until September 30th, to permit applicants to file IDS statements after payment of the issue fee in utility and reissue applications, without the need to continue prosecution by filing a "working" RCE with the IDS. The goal of the program is clearly to reduce the number of pending RCE's, which now make up the majority of the docket of many Examiners. A link to the USPTO's press release can be found at the end of this post.
The program is not without "catches." Applicant must electronically file a request form (no new fee), the IDS, and still file an RCE and the Petition to Withdraw, with the usual fees. If the Examiner finds no reason to reopen prosecution, he/she will issue a supplemental notice of allowability and amended notice of allowance, and will not activate the RCE. Applicant will receive a refund of the RCE fees.  Otherwise the RCE will be activated, and prosecution will be reopened.
The main catch I see is that a timeliness statement is still required under 37 CFR 1.97(e). In other words, the attorney must certify that the art arose from recent foreign prosecution three months prior to filing the IDS or was unknown to anyone associated with the prosecution of the application—e.g., became known to the inventor within three months of filing the IDS (not within three months of the attorney learning about the inventor's discovery of the art). Since many last minute RCE's are filed because of "slow" foreign associates and because it can be very difficult to make a representation that no one in the professor's group or in an industry R&D group was ever previously aware of the art in question, this program may not have the impact that the PTO certainly hopes it will have. But Director Kappos deserves credit for yet another try at reducing the backlog of pending applications, of which RCE's are an ever-increasing part.
USPTO's news release can be found here.

Back to All Resources