Theresa Stadheim Receives 2018 Core Values Award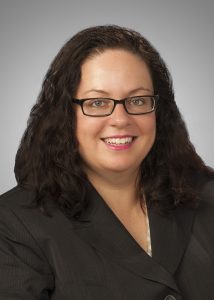 Congratulations to principal attorney Theresa Stadheim on receiving the 2018 SLW Core Values Award for her excellence and boundless energy in leadership in the IP profession, including scholarly publications and efforts within AIPLA and ChIPs. 
Theresa is the third recipient of this award, which recognizes exceptional contributions to at least one of the core values of Schwegman Lundberg & Woessner:  client service, innovation and creativity, interdependence and teamwork, leadership in the profession, and respect for each other.  Previous recipients have included Bill Kalweit and Robert Hirning for their innovation and creativity in streamlining Information Disclosure Statement (IDS) processing at Schwegman. 
Back to All News