On-Demand In-House IP Attorneys
On-Demand In-House IP Counsel work with corporate clients on a full-time or part-time temporary basis.  The duration of the engagement can range from a couple of months and up to two years.  Under typical circumstances, the attorney time is purchased on a retainer basis which allows for more economical pricing for the required services.
The On-Demand In-House IP Counsel are contracted to customers independently of the Schwegman firm, and the Schwegman firm receives no compensation, so an on-demand IP attorney is ethically free to act independently from the firm.
Meet the On-Demand In-House IP Attorneys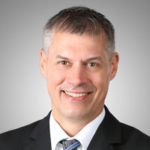 Luke Dohmen is an IP attorney recognized for his track record in delivering high-impact and forward-looking Global IP and IP portfolio management strategies resulting in alignment with business and technology goals, brand protection and protection of differentiated products. Luke's expertise includes: Global IP Strategy, Innovation Protection, M&A, Infringement Analysis and IP Leadership.
As a skilled Legal Executive, Luke led IP due diligence in support of more than 35 acquisitions contributing to depth and breadth of global product offerings and competitive strength. He held the critical position of Corporate Chief Patent Counsel for Boston Scientific Corporation, a $9B medical device company. In this role, Luke was the primary in-house counsel for high profile global litigations and IP contract negotiations worldwide.
Luke has a solid record of reducing prosecution costs, patent/trademark fees, general counseling and opposition/reexamination spending. He is a trusted team member in the protection of data, trade secrets and confidentiality. While at BSC, Luke focused on resource spending strategies in support of targeted technologies and inventions through innovative IP spend improvements and budget management resulting in significant under budget results year over year.
Interested in connecting with Luke?  Click here.
---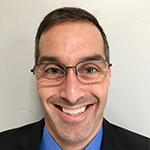 Matthew Zises is an IP attorney with extensive experience in patent portfolio strategy and development at both Fortune 500 companies and startups. He prides himself in developing a strong rapport with inventors, senior business partners and both in-house and outside counsel. Matt also has expertise with targeted patent claim drafting, M&A, patent analysis/acquisition and open source issues both inbound and outbound.
As Senior Patent Counsel at Splunk, Matt was pivotal in growing the patent portfolio using his intimate knowledge of USPTO practices and procedures. Those issued patents are high in quality and litigation ready.  He also worked extensively with inventors on the Open Source committee educating them on the proper and safe use of licensed code.
As Senior Director at eBay, Matt saved significant funds by triaging thousands of patent licensing/acquisition offers. He managed the entire eBay/Paypal portfolio, worked on M&A deals and counseled commercial attorneys and business leaders on IP issues in major contracts. He was instrumental in improving inventor relations with the patent department leading to quadruple the amount of patent submissions.
Matt received his J.D. from the University of Pennsylvania. He also holds a B.S. in Computer Science from Cornell University.
Interested in connecting with Matt?  Click here.
---
Tho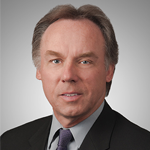 mas C. Reynolds is an IP attorney with a legal practice focusing on patent post-grant proceedings, intellectual property development and enforcement strategies, litigation counseling/support, complex licensing agreements and opinions.
Tom was the Executive Vice President and General Counsel for ThinkFire, a leading provider of intellectual property representation and monetization services. He managed a group of internal attorneys and outside counsel responsible for handling various matters related to licensing, litigation, patent brokerage and intellectual property due diligence. Prior to ThinkFire, Tom was a Senior Managing Litigation Attorney and then Chief Patent Counsel for Intel Corporation where he managed a group of over 75 attorneys, patent agents, paralegals and support staff. He was responsible for Intel's worldwide patent portfolio and worked closely with senior executives in formulating corporate intellectual property strategy. He managed all technical analysis in support of licensing and litigation and also personally managed many of Intel's major litigation matters in the areas of patents, trade secrets, antitrust, breach of contract, commercial torts and wrongful termination.
Tom is a past member of the Board of Directors of the Intellectual Property Owners Association. He received his J.D. from Brigham Young University where he was a member of the Board of Advocates. He also holds a B.S. in Computer Science from the University of Southern California.
Interested in connecting with Tom?  Click here.