AIA Patent Trials Differ from Reexamination
In the past few months, I have had discussions with many different stakeholders about how AIA post-grant review differs from conventional reexamination.  AIA patent trials (post-grant review or PGR, inter partes review or IPR, and covered business method patent review or CBM) are substantially different than traditional reexamination.  Some of these differences are summarized in the table below (click on the table to enlarge it):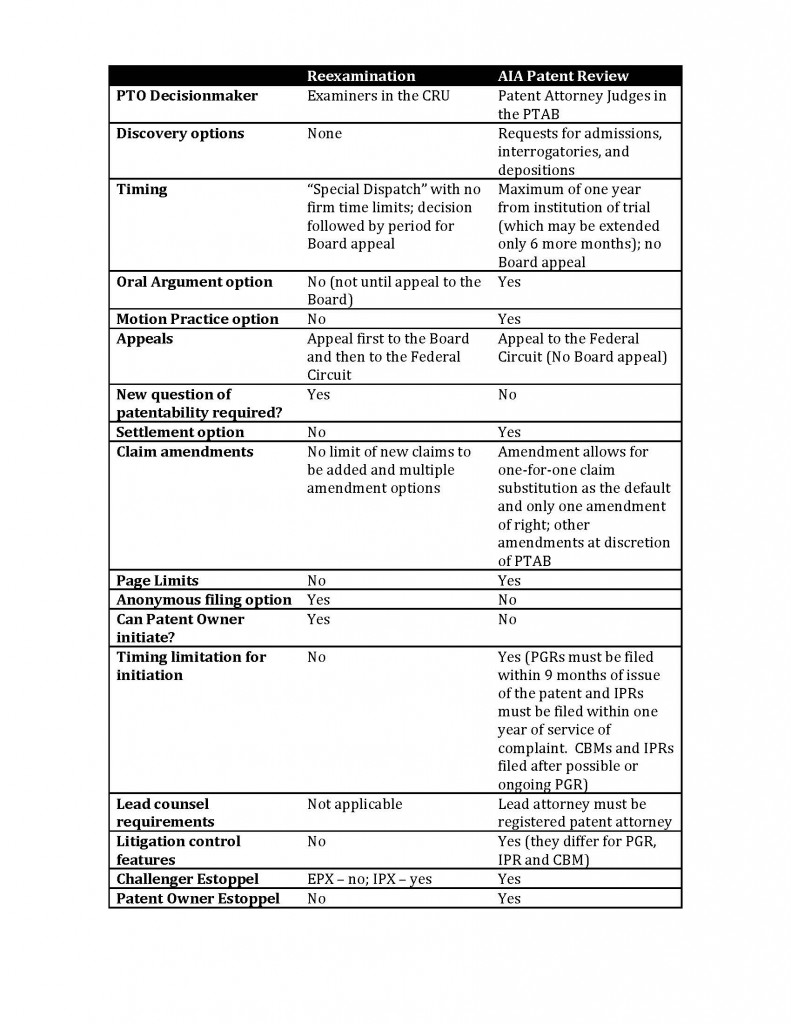 Other than legacy inter partes reexaminations, the Central Reexamination Unit (CRU) is currently only charged with processing ex parte reexaminations.  What remains to be seen is how ex parte reexamination will change as the CRU processes the legacy reexaminations and its docket frees up.

Back to All Resources