Beijing Intellectual Property Court Rules for Château Lafite Rothschild Winery Against Real Estate Developer in Trademark Dispute
The Beijing Intellectual Property Court announced a victory for Château Lafite Rothschild against Huailai Lishihongya Company (怀来利世鸿亚公司) and two other unnamed defendants, awarding Rothschild 5 million RMB (~$720 thousand USD) for trademark infringement on August 7, 2020.  Lishihongya was developing a real estate complex and used the trademark "CHATEAU LAFITE" 拉斐 (La Fei – the Chinese name of Lafite) on the gates of the complex and support facilities, as well as in marketing material. Rothschild has sold wine in the Chinese market under the Lafite brand since the 1990s and continues to do so. Rothschild has several registered Chinese trademarks and the trademarks "LAFITE" and "拉菲" have been recognized as well-known trademarks many times in trademark administrative review procedures or litigation procedures.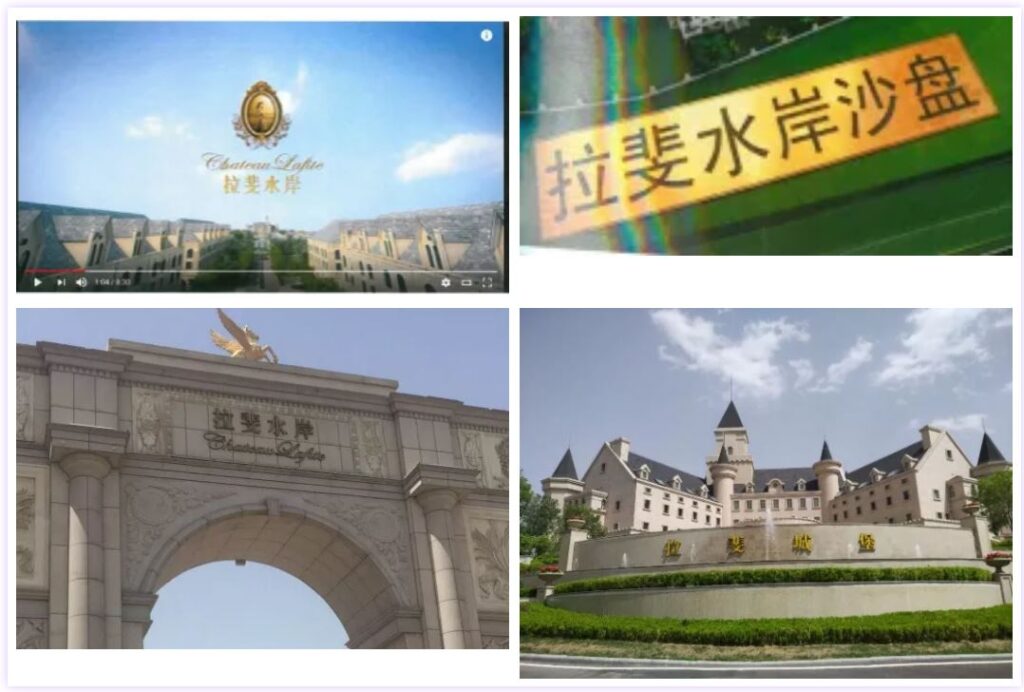 The Beijing Intellectual Property Court concluded that after comprehensive consideration of relevant public awareness, the duration and scope of trademark use, and the record of protection as a well-known trademark, the registration of Rothchild's "LAFITE" trademark No. 1122916 and No. 6186990, the trademark  has been widely publicized and used on wine products. When the alleged infringement occurred, it had reached the level of being widely known by the relevant public in China and should be recognized as a well-known trademark.
Further, Court held that the above-mentioned acts of use belong to copying, imitating, or translating the well-known trademarks registered by others, are were used on different or dissimilar goods, misleading the public, and causing the interests of the registrant of the well-known trademark to be harmed, which caused damages to the plaintiff.  The defendants have infringed the exclusive right to exclusive use of Rothchild's 1122916 "LAFITE" trademark and No. 6186990 "拉斐,"  which are well-known trademarks.
The Court awarded Rothschild 5 million RMB and required the defendants to publish a public apology.  However, no mention was made of an injunction requiring ceasing infringement by removal of the trademark on the real estate complex gate and other structures.

Back to All Resources