Canadian Hospital To Travel The Long And Winding Road Of "Gene Patenting"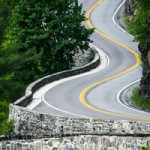 Arguing that human DNA is a natural product, the Children's Hospital of Eastern Ontario (CHEO) has filed suit in Federal Court to invalidate patents claiming human DNA or diagnostic methods that use it. It has been reported that CHEO was threatened by a U.S. company holding Canadian patents on genes associated with long QT syndrome, an inherited heart rhythm disorder. Currently, the hospital sends samples to the U.S. for testing, at a cost of about $4500, but says it can perform the test for about half that amount in Canada.
Of course, this suit was inspired by the Myriad decision in which the U.S. Supreme Court held that isolated human genes or fragments thereof are unpatentable as "natural products," but that cDNA is a patent-eligible product of human ingenuity. The Federal Circuit has twice held that methods involving comparing a patient's BRCA DNA sequences with a reference DNA sequence to identify mutations in the patient's DNA sequence are patent-ineligible as "abstract ideas." However, assay claims with more detail about the mutations or the manipulative steps involved were before either court on appeal. In Mayo v. Prometheus, the Supreme Court held that a method for optimizing the dose of a known class of drugs by measuring the levels of a metabolite in the patient's blood was patent-ineligible as an attempt to patent a "natural phenomenon." It will be very interesting to see which, if any, of these tortuous legal trails the Canadian courts will follow.
You can find more information here and here.

Back to All Resources