China Remains Top Patent Cooperation Treaty Application Filer in 2020
In a report by the World Intellectual Property Organization dated March 2, 2021, China remained the top user of the Patent Cooperation Treaty (PCT) with 68,720 applications for+16.1% year-on-year growth.  Last year (2019), China had 59,193 PCT applications. Other top users of the PCT system were the U.S. (59,230 applications, +3%), Japan (50,520 applications, -4.1%), the Republic of Korea (20,060 applications, +5.2%) and Germany (18,643 applications, -3.7%).
China-based telecoms giant Huawei Technologies, with 5,464 published PCT applications, was the top filer in 2020. Huawei was followed by Samsung Electronics of Korea (3,093), Mitsubishi Electric Corp. of Japan (2,810), LG Electronics Inc. of Korea (2,759) and Qualcomm Inc. of the U.S. (2,173). Other top files in China included BOE Technology Group Co., Ltd. and Oppo Mobile Telecommunications Corp., Ltd.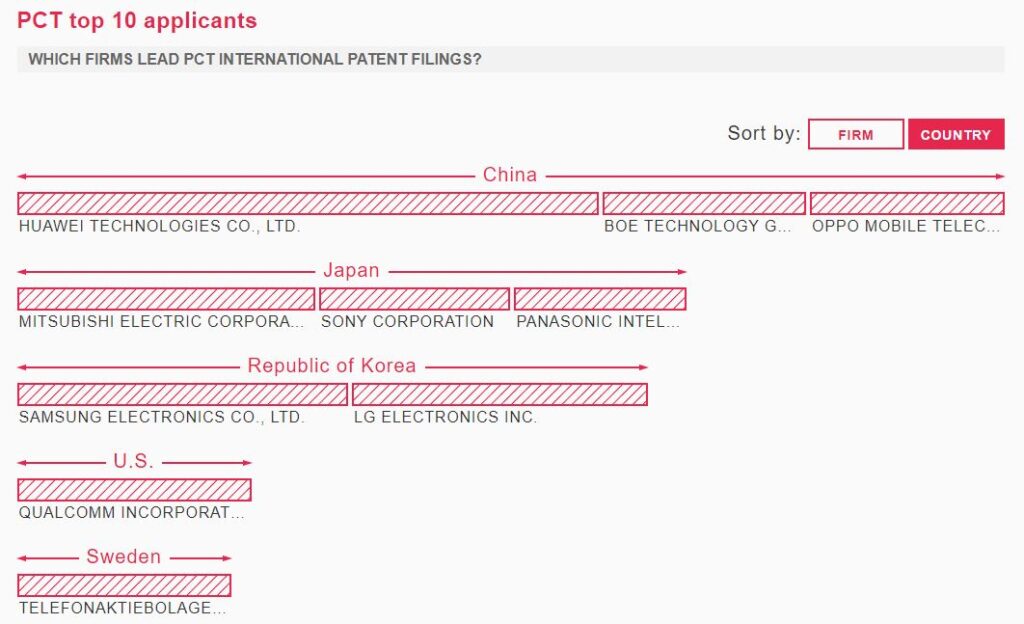 The top technical field for China's PCT applications include digital communication, computer technology, and audio-visual technology.  This contrasts with the US, where computer technology was first, medical technology second, and digital communication third.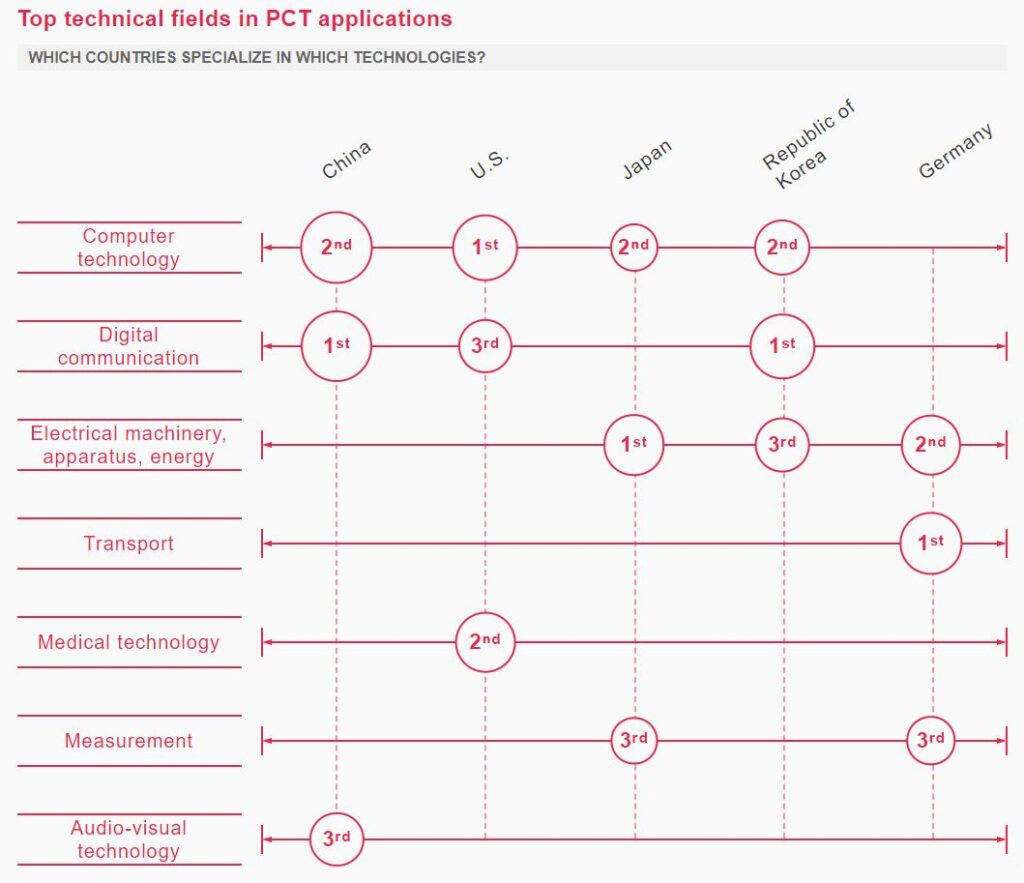 Subsidies are likely a major factor in the growth of Patent Cooperation Treaty (PCT) applications, in which China was the top filer in 2019 and 2020. For example, the city of Shanghai provides a patent subsidy of 50,000 RMB (~$7,700 USD) for each foreign patent granted via the PCT versus 40,000 RMB for each foreign patent grant that was filed directly (e.g., via Paris Convention).  However, the subsidy for the grant of Chinese patents is only 2,500 RMB.  
As the China National Intellectual Property Administration issued a notice to eliminate all subsidies by 2025, we may start seeing growth slowing and eventually reversing in the number of annual PCT filings. 
However, other non-market incentives for Chinese patent filings remain intact such as lower Chinese corporate income tax rates via the High New Tech Enterprise program, listing (IPO) requirement for the Shanghai Stock Exchange's Science & Technology Board, and reportedly reduced prison sentences.
Additional data is available from WIPO here.

Back to All Resources