China Sentences Shoe Polish Counterfeiters to Up To 3 Years in Prison in Criminal Trademark Case
According to an announcement from the Shanghai Pudong New Area People's Court on October 28, 2021, Judges Wu Zhiyong, head of the Intellectual Property Tribunal of Shanghai Pudong New Area People's Court and Judges Ni Hongxia and Wang Xiao conducted a public trial resulting in the sentencing of defendant Ding and four others to imprisonment ranging from one year seven month to three years for the crime of counterfeiting registered trademarks for KIWI shoe polish. The Court also fined the defendants.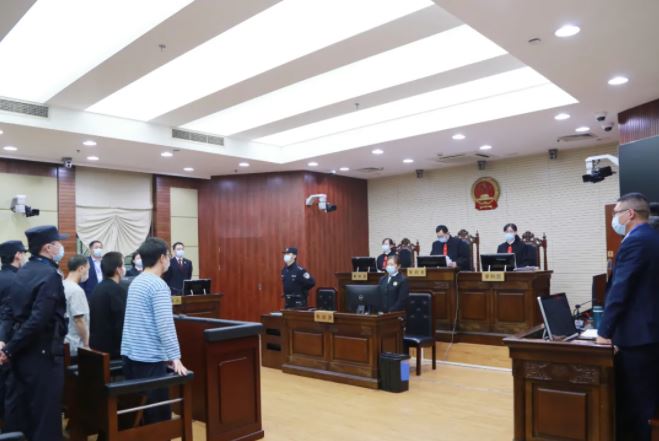 Without the permission of the trademark owner, the defendants counterfeited the registered trademark of the internationally renowned shoe polish brand "KIWI" for production and sales, and attempted to export it abroad. More than 250,000 boxes were seized Customs.  Per the Court announcement, "this kind of malicious "famous brand" infringement not only infringed on the legitimate rights and interests of trademark owner, but also damaged the image of the country and caused serious damage to the normal market order."
At trial, it was found that the words and graphics such as "KIWI" are trademarks registered by the Trademark Office of China National Intellectual Property Administration in class 3 for goods such as shoe polish, etc.
Starting from June 2020, without the permission of the registered trademark owner, the defendant Ding opened a factory in a village in Anhui Province and hired the defendants Ma, Zheng, Luo and others for the purpose of illegally making profits. At other locations they purchased raw materials and accessories, and organized workers to produce shoe polish with the registered trademark "KIWI". Among them, Ma is responsible for on-site coordination, salary, delivery, etc., Zheng is responsible for purchasing shoe polish packaging  and die processing, and Luo is responsible for shoe polish manufacturing and quality control.
In March 2021, more than 250,000 boxes of counterfeit shoe polish sold by the factory involved were seized by Ningbo Customs, and the sales amount was about 230,000 RMB. After that, the Shanghai police raided the counterfeiting locations of Ding and others, and seized a large number of finished shoe polish products that counterfeit the "KIWI" graphic registered trademark, with a value of about 120,000 RMB. At the same time, they seized a large number of equipment for production.  Ma, Zheng, and Luo were arrested at the scene, and Ding also voluntarily surrendered to the public security organ a week later.
The Shanghai Pudong Court held that Ding and other four people used the same trademark on the same product without the permission of the registered trademark owner. The circumstances were particularly serious, and their actions constituted the crime of counterfeiting the registered trademark.

Back to All Resources