China's Patent Application Filings Continue Upsurge Surpassing 2019 Year-on-Year
The China National Intellectual Property Administration (CNIPA) just released statistics for January through May 2020 showing cumulative patent application filings  year-to-date now exceed 2019's filings at this time last year.  Cumulatively, applicants filed 549,536 invention patent applications this year versus 542,106 last year.  For the month, May 2020 invention patent filings were up almost 12% versus May 2019 with 114,854 invention patent application filings in May 2020 versus 102,835 invention patent applications filed in May 2019.
Utility model filings also continued their upsurge from April with 231,567 filings in May 2020 compared to 169,252 filings in May 2019, a 26% increase year-on-year. Cumulative filings 995,531 through May 2020 versus 830,729 at this time last year.  
Design filings were cumulatively through May 2020 250,339 applications filed.
Additional statistics are available here.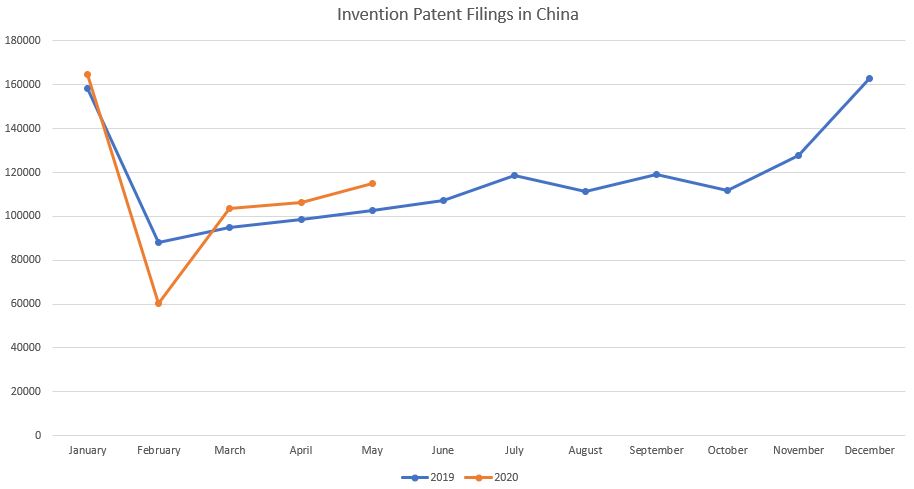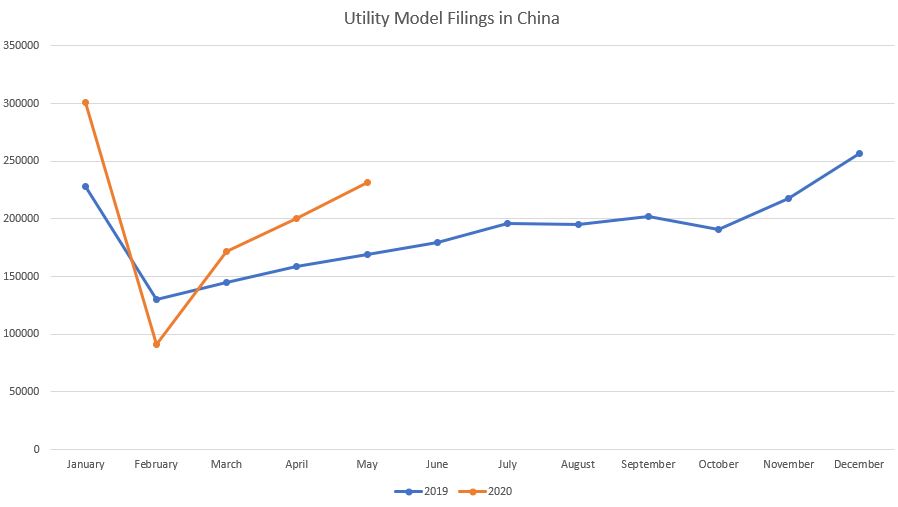 Back to All Resources