Guangdong Higher People's Court Affirms 40 Million RMB Award on Utility Model Patent
In a decision released April 20, 2020, the Guangdong Higher People's Court affirmed an award of 40 million RMB (about $5.6 million) including punitive damages to Zhuhai Gree Electric Appliance Co., Ltd. (hereinafter, Gree) in case no. (2020)粤执复117号.   The defendant, Ningbo Aosheng Trading Co., Ltd. (hereinafter Aosheng), had appealed from a ruling by the Guangdong Intermediate People's Court of Guangzhou that it infringed CN201242223Y for an indoor air conditioner.  Several factors stand out about this judgement including the relatively high amount of damages, that punitive damages were awarded, and that the intellectual property right at issue was a utility model patent.
Gree is the world's largest residential air-conditioner manufacturer while Aosheng is a large conglomerate with some 86 billion RMB in sales in 2018 including air conditions, home appliances and kitchen appliances.
The utility model patent, which expired in May 2018 and survived an invalidation challenge, claims an indoor air conditioner. Gree filed suit in January 2017 against Aosheng and was initially awarded 8.3 million RMB.  On appeal, the Guangzhou Intermediate People's Court added punitive damages raising total damages to 40 million RMB due to malicious infringement. The Court also required destruction of existing products and manufacturing equipment and issued an injunction against future sales.
Gree's victory shows the importance to Applicants of applying for utility model patents in addition to invention patent applications for mechanical inventions.  Utility models patents have a lower bar for inventive step and therefore can be harder to invalidate. And although they only have a term of 10 years, damages can still be substantial.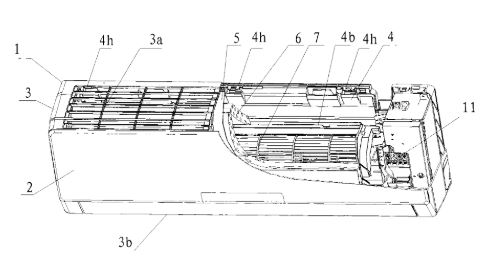 Back to All Resources