Innovation Act Stalls in the House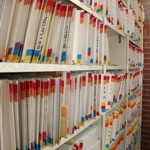 Representative Goodlatte's Innovation Act (H.R. 9) has been shelved for now, and will not receive a floor vote until September at the earlier. There is significant conflict between measures intended to deter patent trolls and the ability of non-profit institutional NPE's to enforce their patents. Big Pharma wants "out" of IPR entirely.  Action on the corresponding Senate Bill,  S. 1137, will also be postponed.
A 3-page chart comparing major provisions of the bill with IPO positions is available on the IPO website. 

Back to All Resources