SAP Files Ex Parte Reexamination Request using Prior Art from Ongoing Litigations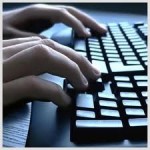 As you may recall from earlier posts, on September 16, 2012, SAP filed a petition for review of U.S. Pat. No. 6,553,350 to begin the first covered business method patent review (CBM2012-00001) under the America Invents Act.  To advance its PTAB trial date, SAP agreed to limit its argument to 35 U.S.C. 101 challenges set forth in its petition and not assert its prior art  challenges in the CBM.
The PTAB trial was held on April 17, 2103, and we are awaiting a decision in that trial.  The Federal Circuit also just decided the appeal in the parallel district court action last week.  The Federal Circuit affirmed the infringement and damages findings by the lower court, but remanded for correction of the injunction ordered by the lower court.
SAP recently filed papers in the PTAB action indicating that it has requested an ex parte reexamination based on its prior art R/3 documentation of the same '350 patent.  Ex parte reexamination requests are still prosecuted in the Central Reexamination Unit and using "special dispatch."  It will be interesting to see if the CRU will be able to expedite these reexaminations in light of the changes brought by the AIA.  One important change being the shift of future inter partes proceedings to the PTAB (legacy inter partes reexaminations are still being completed in the CRU).

Back to All Resources