USPTO Post-Prosecution Pilot Program Launches
A guest post from Edward Sandor, attorney at Schwegman.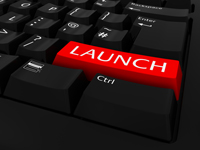 The Post-Prosecution Pilot Program (P3) launched at the USPTO Monday, combining features of the AFCP 2.0 and Pre-Appeal Brief Conference Pilot programs, with the notable addition of Applicant participation in the process.
Once a P3 request is received, the SPE will coordinate a panel experienced in the relevant field of technology to conduct a conference with the Applicant in person, by phone, or via WebEx video conference, where the final rejection will either be upheld, the application allowed, or prosecution reopened.
If the final rejection is upheld, Applicant may file an RCE or a Notice of Appeal to continue examination.
P3 runs through Jan 12, 2016, or until 1,600 requests have been accepted (200 for each technology center).
Requirements:
P3 must be filed within 2 months of a final action;
Applicant may submit up to 5 pages of arguments; and
Claim amendments will be considered under 37 CFR 1.116 (more restrictive than AFCP 2.0).
Caution:
Once a P3 has been submitted, no additional responses under 37 CFR 1.116 will be entered, unless requested by the Examiner; and
Applicant cannot request to participate in the Pre-Appeal or AFCP 2.0 programs once a P3 request has been accepted.
For more information, see:
https://www.federalregister.gov/articles/2016/07/11/2016-16423/post-prosecution-pilot-program
http://www.uspto.gov/patent/initiatives/post-prosecution-pilot

Back to All Resources