USPTO Updates: PTAB Changes and Pilot Programs Useful During COVID-19
How has practice before the PTAB changed over the past year, especially in view of COVID-19?  During this session, David Buck of Schwegman will review implemented practice changes and new precedential cases. Mr. Buck will also review several pilot programs (deferred examination and first interview) that can be useful in saving or deferring prosecution costs.
Speakers: Judge Michael Kim (Patent Trial and Appeal Board (PTAB)) and David Buck (Schwegman)
This session is sponsored by Minnesota Intellectual Property Law Association (MIPLA).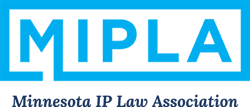 This session was part of the SLW Institute Destination IP Virtual Summit that took place in August 2020. 

Back to All Resources