Destination IP Virtual Summit Offers an Online Journey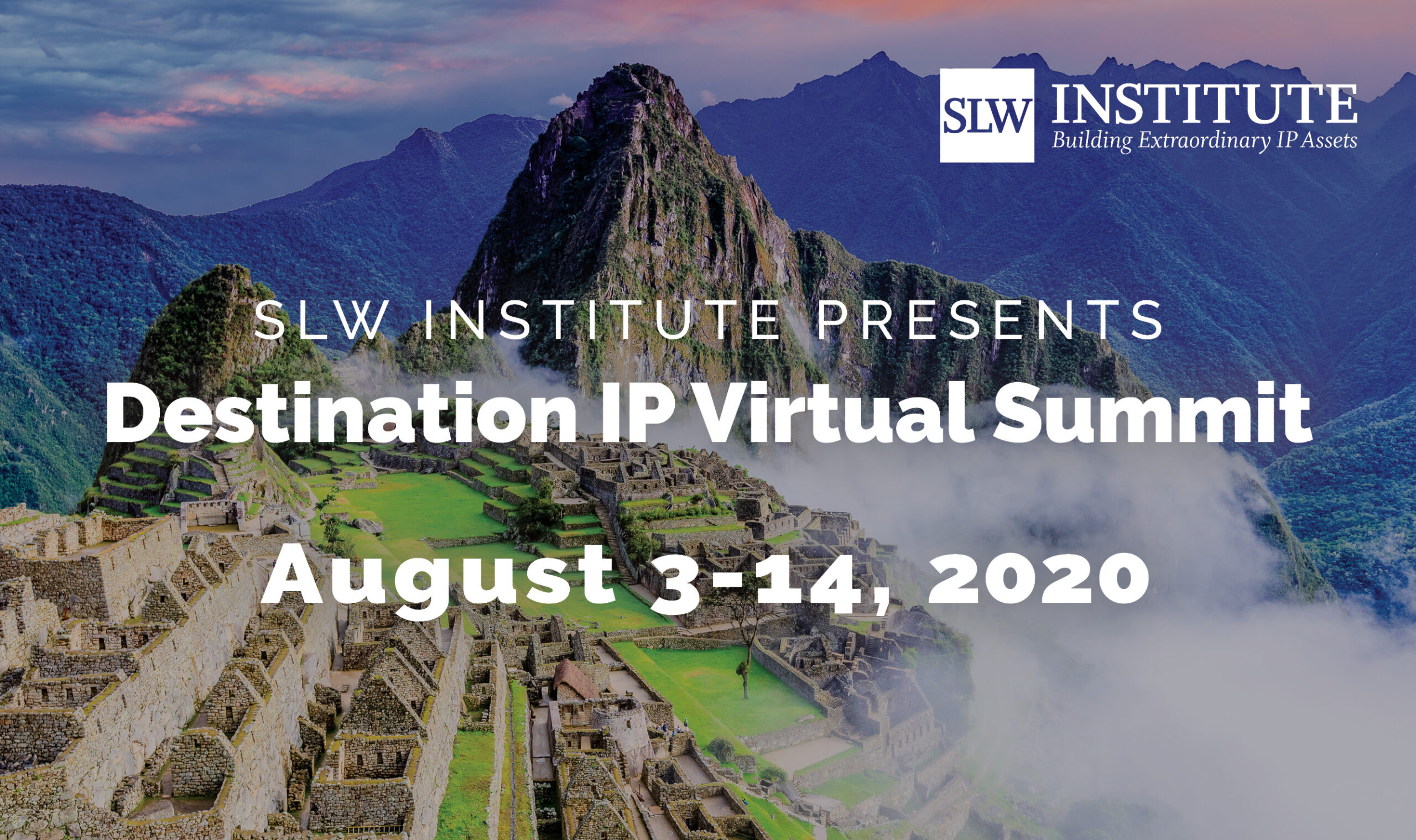 This August, the Destination IP Virtual Summit gave participants a way to escape, while still at their desk. This online conference offered sixteen sessions covering relevant, practical intellectual property topics. Spread over two weeks, each day had the "theme" of a different relaxing location. Attendees could get away for a while, as they heard from more than thirty distinguished speakers. A virtual happy hour with the theme of a North Shore campfire finished up the second week. This online conference was a complimentary event.
The presentation schedule included:
Monday, August 3:
Keeping Motivated: Resources and Tools for Coping with the Pandemic
Tuesday, August 4:
IP Premonitions: Using Your Competitors' IP Filings to Tell Their Future
Patent Marking: Statutory Requirements and Best Practices for Effectively Marking Your Products
Wednesday, August 5:
USPTO Updates: PTAB Changes and Pilot Programs Useful During COVID-19
Patent Strategy for Startups
Thursday, August 6:
Patents in Construction: A Rooftop View
Writing Patent Applications for Machine Learning and AI-Related Technologies
Friday, August 7:
Diversity & Inclusion: Can the Pandemic Help Us Work Toward A More Inclusive New Normal?
Monday, August 10:
The Importance of Being Definite: Drafting your Patent Specification to Avoid Common Problems with 35 USC 112
Tuesday, August 11:
The Evolution – and Benefits – of Law Firm Automation 
Navigating Patents Through Open Source
Wednesday, August 12:
2020 Mid-Year Review: Top TM Rulings and Practice Updates
IP Valuation: Patent Valuation Methods and Practical Considerations
Thursday, August 13:
The Economics and Management of Next-Generation IP Departments and Law Firms in Light of Covid-19
China: Top International Patent Filer – Reasons and Implications
Friday, August 14:
Top Design Practice Tips for Utility-Minded Practitioners
Virtual Happy Hour
Guest speakers joined Schwegman attorneys in the presentation lineup. Destination IP Virtual Summit presentations are available online, on the SLW Institute.
Back to All News