Destination IP Virtual Summit Offers an Online Journey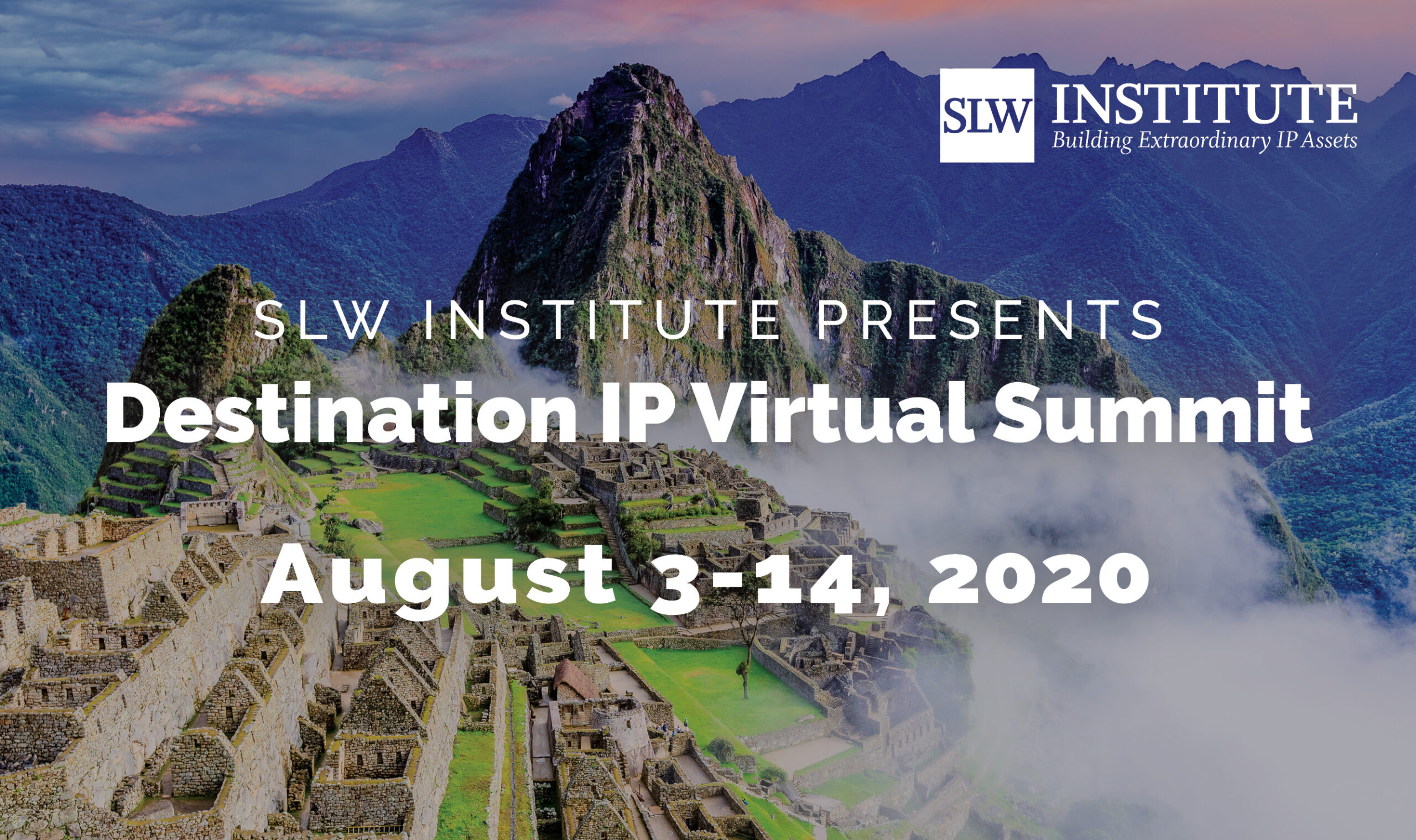 This August, the Destination IP Virtual Summit offers a way to escape, while still at your desk. This online conference offers sixteen sessions covering relevant, practical intellectual property topics. Spread over two weeks, each day has the theme of a different relaxing location. Attendees can get away for a while, as they hear from more than thirty distinguished speakers. A virtual happy hour with the theme of a North Shore campfire finishes up the second week. This online conference is a complimentary event.  
The current presentation schedule includes: 
Monday, August 3:  
Keeping Motivated: Resources and Tools for Coping with the Pandemic

 
Tuesday, August 4:  
IP Premonitions: Using Your Competitors' IP Filings

to Tell Their Future

 

Patent Marking: Statutory Requirements

and Best Practices for Effectively Marking Your Products

 
Wednesday, August 5: 
USPTO Updates: PTAB Changes and Pilot Programs Useful During COVID-19

 
Patent Strategy for Startups

 
Thursday, August 6: 
Patents in Construction: A Rooftop View

 

Writing Patent Applications for Machine Learning and AI-Related Technologies

 
Friday, August 7: 
Diversity & Inclusion:  Can the Pandemic Help Us Work Toward A More Inclusive New Normal?

 
Monday, August 10: 
The Importance of Being Definite: Drafting your

P

atent

S

pecification to

A

void

C

ommon

P

roblems with 35 USC 112

 
Tuesday, August 11: 
The Evolution – and Benefits – of Law Firm Automation 

 

Navigating Patents Through Open Source

 
Wednesday, August 12: 
2020 Mid-Year Review:  Top TM Rulings and Practice Updates

 

IP Valuation: Patent Valuation Methods and Practical Considerations

 
Thursday, August 13: 
The Economics and Management of Next-Generation IP Departments and Law Firms in Light of Covid-19

 

China: Top International Patent Filer – Reasons and Implications

 
Friday, August 14: 
Top Design Practice Tips for Utility-Minded Practitioners

 

Virtual Happy Hour

 
Sessions will be "set" in inviting locations such as Bora Bora, Barcelona and Cairo. Guest speakers will join Schwegman attorneys in the presentation lineup. CLE credit will be applied for in Minnesota, Texas and California for most sessions. 
The Destination IP Virtual Summit offers an opportunity to connect with others and hear from experienced industry professionals, from the convenience of your computer. Registration is free and open to the public. We'd be pleased to have you join us. For more details and to register, visit the Destination IP Virtual Summit Itinerary. 
Back to All News