Innovation & Automation in the IP Law Firm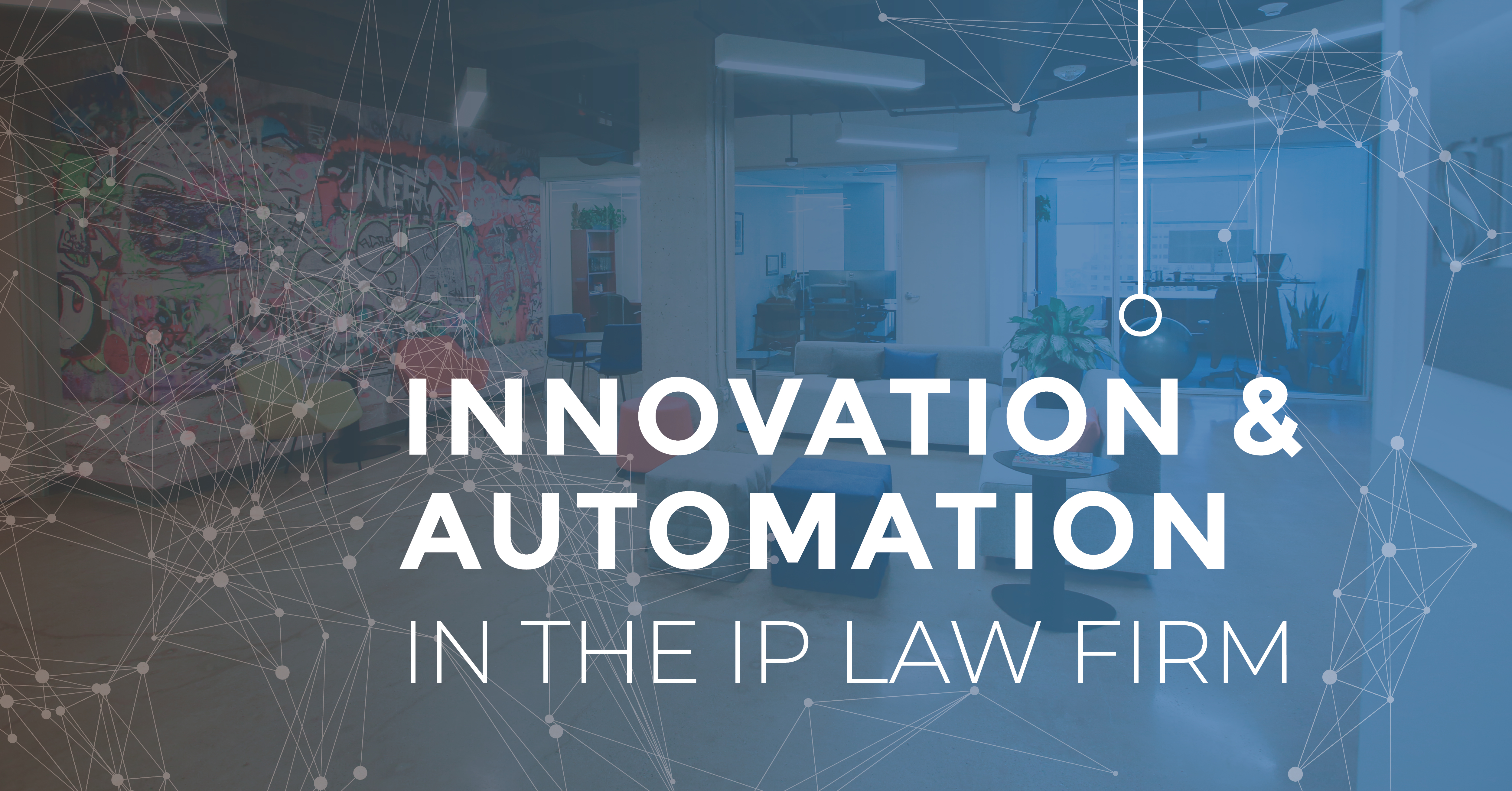 Today, we are all hearing about artificial intelligence's impact on automating tasks with things like chatbots for customer service to more complex applications, such as autonomous driving or winning at the ancient Chinese game "Go".  While it is fascinating looking at the art of the possible with A.I., it is instructive to go back in history to see how Schwegman, Lundberg & Woessner (SLW) harnessed automation and technology for the past 25+ years to be at the forefront of legal innovation in terms of efficiency and productivity as one of the most successful IP firms. 
SLW's innovation and automation of legal operations has been a cornerstone of its strategy for decades. In order to improve quality in a systematic way and keep up with growth, the firm needed to be more efficient and productive for its clients in terms of speed and accuracy, while at the same time retaining top legal staff over the long term. In addition, legal IP fees have been under constant pressure from corporate clients demanding more for less every year–new efficiencies must be harnessed in order to deliver value and remain profitable. 
Speed and agility are becoming must-haves in order to be sustainable for any organization. While law firms have traditionally been slow to adopt to technology, we at SLW have always found it fundamental to the firm's existence. It is valuable to look back at our history of automation and how each incremental period with technological advancements throughout time propelled the firm to be more agile and successful.
In the 1970's, IBM introduced "intelligent" typewriters that offered early automatic typing capabilities, and one of the earliest word processing systems that was the size of a refrigerator and cost more than a luxury car would today. Special word processing secretaries did transcriptions and word processing for all the lawyers in the firm. These tools increased word processing capabilities and productivity of staff and attorneys.
In the mid-1980s, the facsimile, or fax machine, was the first large step in speeding up communication by eliminating mail. One could communicate instantaneously to clients, the USPTO and international patent offices by fax, thereby speeding up deliverables through this new form of communication. This communication and deliverable acceleration resulted in the ability to get more done faster, exclusively through this device, the fax machine.
By the late 80s, companies such as CPT Corp built word processing systems that were custom- built business machines with microprocessors about the size of a PC workstation today. These word processing systems were relatively inexpensive, allowing word processing to be decentralized and done by all legal secretaries. 
In the early 1990s, the cheaper personal computer, or PC, eliminated the custom-built machines by being a fraction of the cost. This allowed lawyers to perform their own word processing, document production and editing. Lawyers could now write their own patent application on a PC, eliminating the need for legal secretaries for any typewritten document of the past. Prior to the PC, the ratio of secretaries to lawyers was 1:1 or perhaps 1:2 (one secretary to two lawyers). With the adoption of the PC, the ratio is now 1:4, or one secretary to four or even five lawyers at most firms. That translates to cost savings and increased throughput yet again; one could suggest costs are only 25% of what they used to be or four times more efficient. This again sped up the entire process of writing and filing patent applications, reporting out, etc. SLW became more efficient as a whole, increasing the percentage of billing and passing those savings onto customers and lawyers. During a growth phase, SLW redistributed its efficiency gains to customers in what Amazon, Inc., now calls the flywheel effect, or virtuous cycle. That is, the increased efficiency gains, scale and cost structure which decreases its prices "spins" the flywheel. At that time, many competitive law firms continued with the traditional, technology-adverse mentality of having secretarial staff doing operational word processing resulting in little to no efficiency gains in that particular area.
In conjunction in the mid-90s, SLW created its first IP management system called "Case Status", which was one of the first full-featured IP management systems for managing a prosecution practice. At the same time, enough bandwidth led to the proliferation of email and the company network, or intranet, and data storage on the network enabled digitization of all documents. At SLW, all documents to and from the USPTO were scanned and all patent prosecution files were now electronic. In late-90s, the precursor to PDFs, the Paperport® ".max" file, emerged as an easy-to-use, efficient electronic document system as well. One can recognize the need for a rigorous, version-controlled system of documentation through the patent application and patent prosecution process and SLW was the first to both create digital documents, and the infrastructure, policies and procedures for data governance. Digitization of documents, bandwidth and networking provided a massive improvement in efficiency in regards to paperwork. A lawyer or staff person no longer needed the paper file in order to work on a matter–they could readily access the file online and get an electronic copy of the file history, allowing more than one person to work on a file at once. This allowed attorneys and staff to be located anywhere there was access to the Internet. Prior to that point in time, law firms really could not do anything without the paper file in hand.  By going paperless a decade before it became popular, SLW was able to get an early start exploiting the many benefits of virtual law firm structures. Also, because a file could now be in more than one place at the same time, tasks that could previously only be done in series could now be handled simultaneously. This also increased the speed of service to the client and allowed for more efficient distribution of file tasks to the most economical or particularized services.   
In the late 1990's, as the Internet and the hyperlink protocol gave birth to the dot com boom, SLW began developing the first commercially successful web-based IP Management system, called FoundationIP® or "FIP" for patent prosecution. This gave rise to SLW's first satellite or distributed workforce–i.e. Internet-enabled remote worker–with a single lawyer in Ames, Iowa accessing the network, downloading files and working with our IP management system. Again, SLW was the first IP firm to establish a distributed workforce, before there was even the term "remote employee." At Wall Street Journal's Future of Everything forum in May, Alexis Ohanian, co-founder of Reddit and a venture investor, said that it's crucial to invest in software that supports a decentralized workforce. Slack co-founder Cal Henderson discussed the need for systems and teams to be more productive together, their reason for being versus traditional email-based systems. SLW figured out that future and decentralized workforce 25 years ago and have obsessed about productivity amongst teams in legal operations ever since.
In 1998-1999, the Internet era dawned a period of high employment and paralegal staff was increasingly difficult to find under a period of firm growth. However, with everything online, we recognized the ability to offshore, or "BPO" (business process outsourcing), certain paralegal activities, including proofreading patents and drafting letters–again to create efficiencies under market pressures of costs, people and growth. To facilitate this work, SLW started the first IP outsourcing company in India, called Intellevate. None of SLW's gains or offshoring efforts would have been possible without enabling layers of technology that were employed, adopted and continually improved upon–digitization of documents, networks of files and our browser-based IP Management system. These incremental steps and detailed obsession with operational improvements made SLW 15-20 years ahead of the competition. In fact, FIP was so successful it was sold to CPA Global®, along with Intellevate, in 2005.
In 2010, SLW started to look at automating many processes in the United States that were being done in India. There were diminishing returns with scale in India, as top management requires salaries on par with U.S. salaries, buildings and office costs are on par with costs for the same in the U.S., and the increasingly competitive labor market in India was resulting in rapidly rising wages and rampant turnover of employees. All in all, labor rates are cheap in India but the secondary costs commensurate with scaling an operation resulted in marginal benefits as compared to strong automation.
So, at the beginning of this decade, the question for SLW was: with IP having as many rote and repeatable procedures or processes as it does, could we automate docketing to further our operational efficiencies and accuracy? Layers of technology such as cloud computing and machine learning were taking shape to allow cost-competitive automation systems. SLW is now in this era attacking the operation on various fronts to enable fully-automated docketing, or auto-docketing we refer to as "Otto". In computing, extract, transform, load (ETL) is the general procedure of copying data from one or more sources into a destination system which represents the data differently from the source(s) or in a different context than the source(s). The ETL process became a popular concept in the 1970s and is often used in data warehousing. SLW considers the various documentation and actions that must be taken and breaks those elements into an ETL process in each constituent layer.
In the first layer, base layer, backbone or extract layer, SLW retrieves data from the USPTO patent office or foreign patent office and presents it to the docketer in the most efficient way. We recognized the inefficiencies with each docketer going to each patent office, downloading hundreds of PDF files and opening them up one at a time. That process, which many law firms still use today, creates inefficiencies as the individual docketer loses track of that volume of documentation, leading to repeat work or mistakes under this fatiguing workflow. SLW created the right automation infrastructure to rigorously download and track the disposition of every file in order to speed up the pipeline and corresponding throughput of documentation to the docketer. 
The transform layer requires interpretation of the document, appropriately coding it and actioning that document (report out, communicate to, file, etc.) to its next logical step and presenting to the load layer. Prior to OCR (Optical Character Recognition) software, this transform process for years was done manually by the docketer, taking action and loading into the end-user system. At this time, we are leveraging OCR software to recognize the document and utilize rules-based machine learning classification with contextual data to automate that process. OCR software has been traditionally poor at things like boxes and checkmarks, all very prevalent with patent office documentation. Right now, this OCR is rapidly improving with further cloud computational power, computer vision and machine learning as a software tool that will impact this process for us all in the very near future. This can be seen with the recent launches of OCR tools like AWS's Textract launched officially in May, 2019.
The last layer is the "L" of ETL: load. One could think of it as uploading the relevant action, letter or document to an IP management system, and adding the necessary docketing entries, or closing existing docketing entries. SLW has automated this layer of the technology stack to allow an efficient flow of data in and out of the firm. This, in conjunction with enough training data for machine learning, has allowed SLW to automate 90% of its docketing in the US and large portions of foreign docketing.
SLW's "Otto"-docketing has created massive improvements in legal operations. Otto has automatically docketed, updated the database and reported out all in the same day. Most law firms require 3 to 4 days to report out and update their database through two teams or operational procedures. First, one has to receive the document, read it manually and manually enter it into a docketing system. Second, paralegals again read the document, report it to the client, and update the records again. Both docketing and reporting are now fully automated at SLW.
Those process improvements are monumental which result in big savings on all costs and eliminate 25% of staffing requirements in legal operations. This is not entirely the bottom line, as automation itself is not free and requires time, effort and investment for the incremental gains of better service, speed, scale and reduction of overhead that benefits all the attorneys in the firm. We need to retain the best attorneys under cost-cutting actions of our clients, so automation has been necessary to survive. In a large firm, one has to think, "how can I keep overhead from swallowing up our profit margin as clients keeping pushing prices down while staff expenses and medical costs continue to grow?" With every year and new technology, SLW has been a leader in creating legal software solutions for positive change.
SLW has proven the technology internally with such success that Black Hills IP, the Otto-automated docketing and patent analytics solution, was spun out of the firm as a separate entity. Black Hills IP provides docketing solutions to corporate customers and nearly one-hundred law firms to help improve their quality and efficiencies. Black Hills IP also offers the only patent renewals platform with fully integrated analytics to assist companies and law firms to make well informed renewals decisions. SLW will continue to publish a series of innovation papers on how we are now harnessing A.I. to analyze patents, better understand your global patent portfolio with robust analytics and the world's largest patent dataset and other relevant topics. The future of the IP law firm will look much different than it does today, and we at SLW look forward to shaping that future.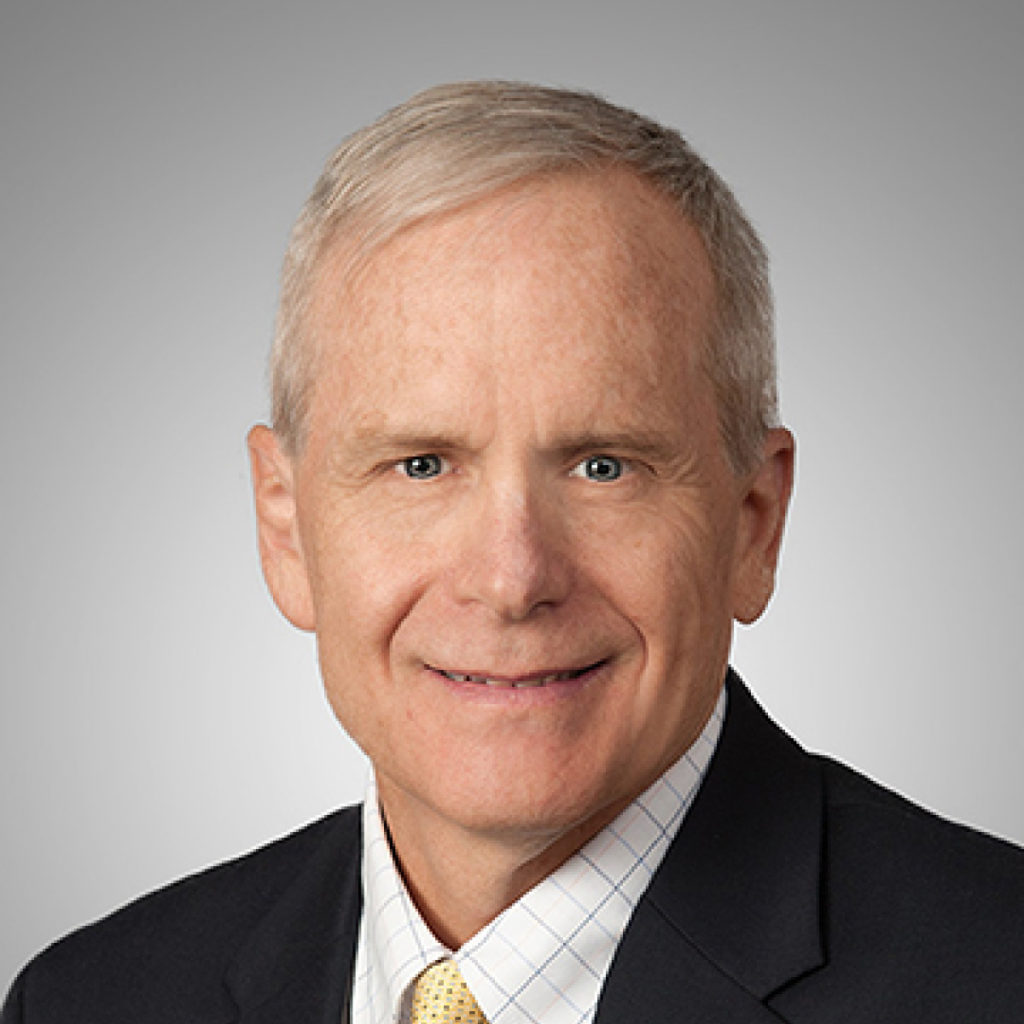 Steve Lundberg
Principal & Chief Innovation Officer
Back to All News