Schwegman Welcomes Aaron Wininger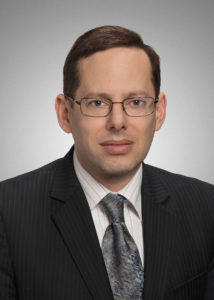 Schwegman is pleased to announce the recent hiring of attorney Aaron Wininger.  Aaron comes to Schwegman with expertise on client counseling, portfolio development and the preparation of patent applications and office action responses. He has worked with clients in the areas of software, networks (wired and wireless), lasers, medical devices, semiconductors and physics.
Aaron regularly counsels both U.S. and Chinese companies on structuring worldwide intellectual property portfolios.  Prior to joining Schwegman, he was in China for more than a decade where he counseled Chinese companies on freedom to operate analyses for their entry into the U.S., represented a U.S. gaming company with operations in China, handling Series A and IP issues in China through to IPO; a U.S. scanning electron microscope company, handling their patent portfolio from incorporation through exit via acquisition, and a U.S. wireless company through acquisition. His knowledge of both the Chinese and American markets allows him to advise his clients as they expand their patent portfolios and look for investors to help the company grow.
Aaron is also a frequent contributor to ZhiChanLi.
Back to All News